Control Center Best Practices
The Indji Systems Indji Watch product has been a valuable resource in control centers of such clients as EDF Renewables, Pattern Energy, Juwi Solar, and California ISO. The intuitive display of Indji Watch is frequently displayed on 1 or 2 large screen monitors where operators have a head's-up view of all Enterprise assets and hazards impacting them. Indji Watch provides an accurate, clear situational awareness display for our clients.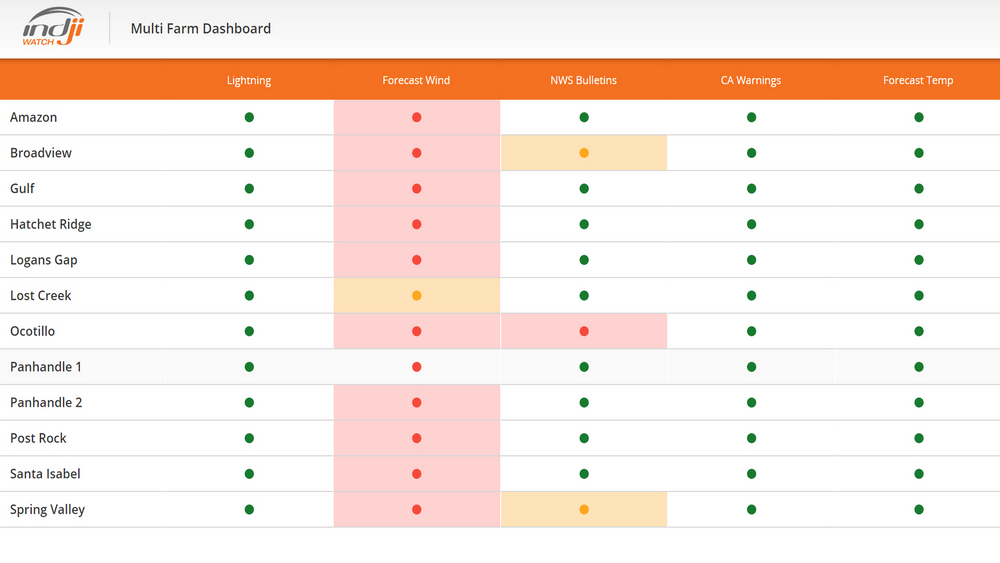 Dashboard Display
The multi-asset dashboard display in the new Google Chrome client is a real-time updating view of all hazards currently impacting assets. Our clients can quickly see what type of hazard is occurring and communicate in real-time with the site. This promotes consistency in communication and decision making throughout your organization.
The dashboard can exist as a separate window outside the main user interface and therefore it is common where Indji's clients are using 2 monitors to display our service. Following is a screen shot of the dashboard.
Real-time Hazard View
The weather has become more volatile. Severe weather, hurricanes, floods and wildfires to name a few, are hazards that are all more extreme. Each year new records are set for the cost of damage from disasters. Indji Watch is a real-time, dynamically updating view of all those hazards and more. Events like dust storms, air quality alerts, dense smoke advisories, etc. don't get the recognition that the other more well-known hazards do, however each has had an impact on our clients in recent years. Indji Watch can display those events and even alert you to their arrival. Following is a screen shot of a more "classic" weather hazard impacting our clients, Hurricane Harvey.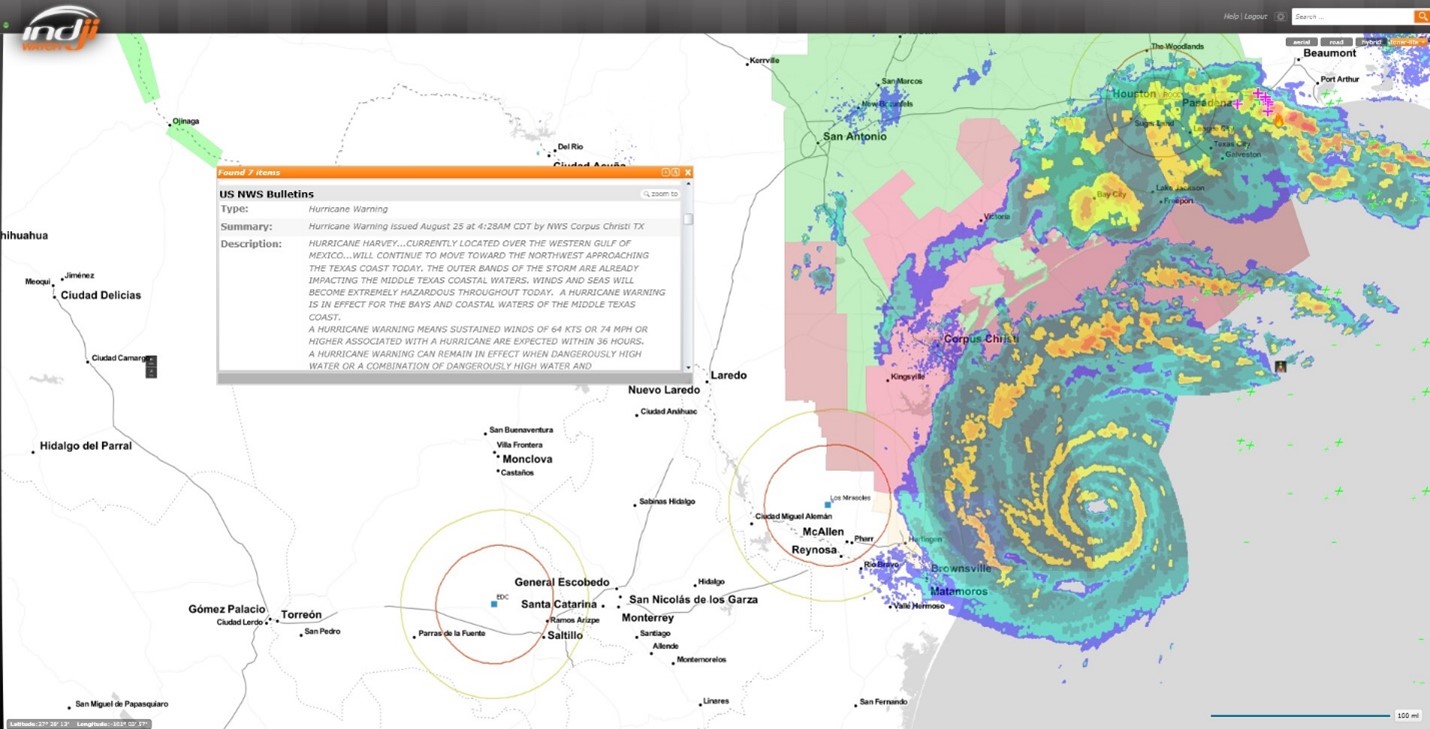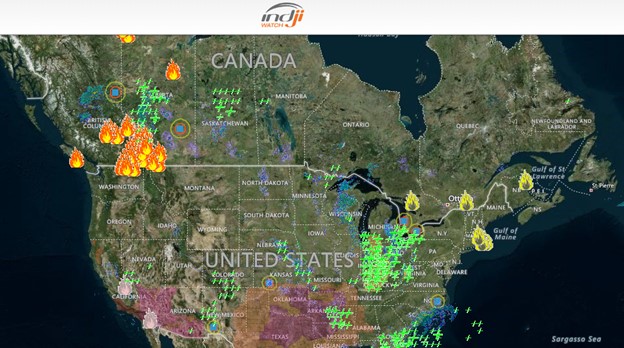 Presenting a "Weather Aware" Presence to Capital Power Clients
The display of Indji Watch in a control center catches everyone's eye. When you have important executives touring your new control center or even key clients or prospective clients, you want to portray the image of "Preparedness", that you are on top of the situation. An image that says Capital Power places a premium on mitigating the impact of natural hazards on your operation by being aware of potential impacts to your Enterprise Assets at all times. As the image below shows, your operators will have a constant visual of any impacts hurricanes, wild fires, lightning, etc. could have on your assets. You'll know what's happening at your sites at any given moment allowing for proactive contact with the site to discuss the situation.
Summary
The weather and related natural hazards have a huge impact on renewable energy companies. Major industry players with control centers must have access to all key information impacting assets that is presented in an easy to digest and actionable format. When it comes to natural hazards including weather, Indji Watch fulfills that need for our clients.
Other resources you may be interested in