Situational Awareness of Icing Events
Icing to wind turbines, and in particular, the blades, is a serious problem in cold weather climates. Shedding ice from turbine blades, lost power production and blade damage are all problems presented by accumulating ice. Advanced notification of icing events, forecast methods and resources will increase the ability to prepare for the event and aid in mitigation efforts to reduce the impact the event has on opera­tions. Understanding the different types of ice accumula­tion, weather patterns and conditions that lead to icing will allow for more informed business decisions.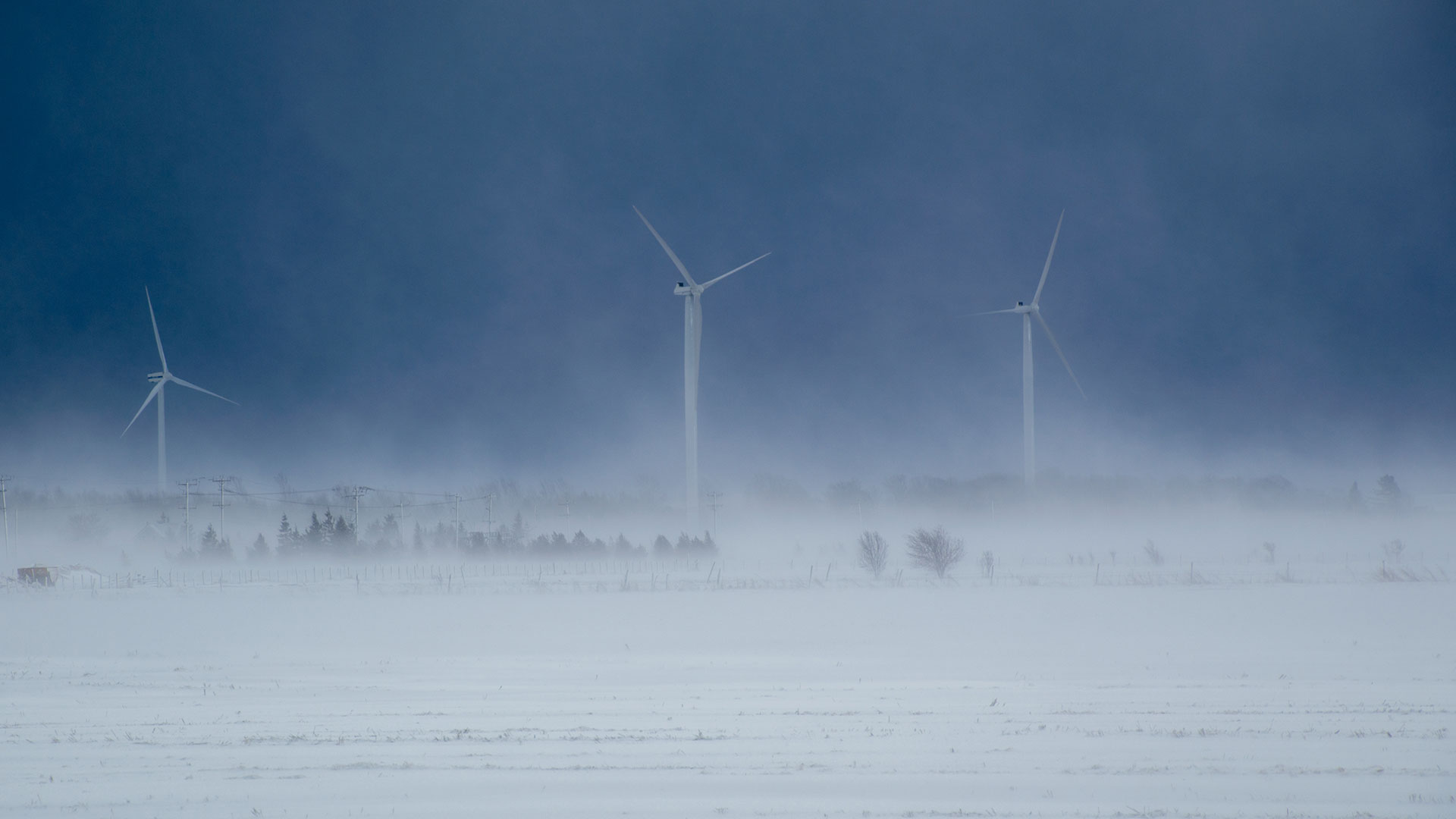 A Customized System
The Indji Watch unique patented system provides dynamic modelling of hazards enabling the identification of weather threats to each of your wind turbines which are precisely mapped. With Indji Watch, renewable operations have the ability to monitor weather conditions that could lead to icing events, whether it be freezing fog, freezing rain or in-cloud icing. Site Mangers and Operations personnel have the ability to set custom accumulation thresholds for their site depending on local climatology, location and terrain. Indji Watch monitors and alerts users once those thresholds have been met, providing situational awareness on icing events that may be unique to their region.
FORECAST METHODS
There are multiple forecasting methods. Publicly available forecasts such as local television and the National Weather Service can bring awareness to precipitation based icing and freezing fog. However, they are targeted to predict ice accumulation below 30 meters. Forecasts from private, commercial sources, continue to improve and new ensem­ble model forecasts are more accurate and can target ice accumulation forecasts to wind farms.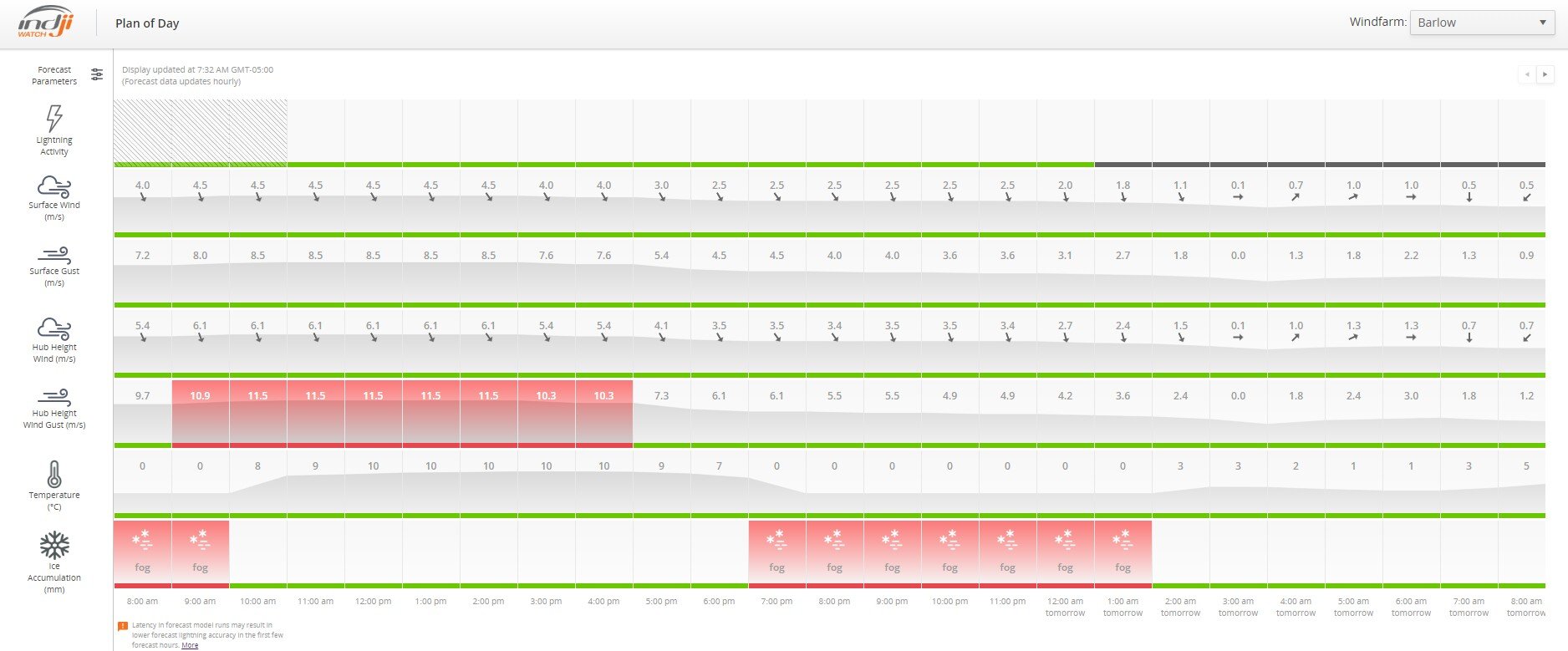 Advanced warning for better decisions
Indji Systems continues to lead the market with innovative solutions and now delivers forecasts of icing from freezing rain including the delivery of SMS and email alerts to your staff. Additionally, customers can add an advanced icing rule for freezing fog to the industry leading Indji Watch product. Alerts for both types of icing events will be available up to 72 hours prior to the start time so you have time to prepare and take steps to mitigate risk and increase safety. The forecasts will be displayed in our intuitive "Plan of Day" dashboard with dynamic, hourly updates.
Flexible Alerting
With Indji Watch, team members can choose to receive automated threat alerts via their mobile device, tablet or desktop device with no license restrictions. Receive only the asset threat alerts that are important to you based on customized monitoring rules that you define. Indji Watch will alert you when new threats appear so you and your team in the field have the right information to make informed decisions and stay safe.
Other resources you may be interested in